Fall is my favorite. I love summer, don't get me wrong. I love the lack of structure and schedule and the pool and the sunshine and the beauty of a park day. But I really love fall. When routines start again and the leaves change and the air is warm in the afternoon and cool at night.
I love leaves and pumpkins and harvest fests. If we could go to one every single day it would still not be enough.
Last weekend I had a little woe is me do si do. "We haven't even gone to buy pumpkins," I whined to J. Between weekends with projects and sickness and J's dad and everything else the weekends have flown by. Now this is where J balances me out because when I am whining that we haven't done anything "fall" he reminds me of the trips to 101 Market and our Labor Day jaunt to Apple Jacks, a Friday night spent at Deer Lake and the pumpkins we grew in our own garden. Still.
The phone rang minutes into this conversation and my dad invited J to golf the next day. The day I had just claimed for "doing all things fall". It's like J and my dad telepathically communicated or something.
Of course I told J to go golf. He'd taken care of sick as a dog me for days, was mourning the loss of his dad and hadn't golfed all year. It's as though my dad knew just where to take him, a course J's dad loved for years and years, Theodore Wirth.
So after church last Sunday, we drove down to drop J off to golf and thinking I'd take the kids to Target or maybe even my mother in laws house for a visit, we did neither. We explored and hiked trails, wandered in ski chalets and walked the dock of a nearby swim pond. We played at the playground and laid in the leaves.

We laughed. Big and strong from within our bellies we laughed.
My littles and I didn't jump in any corn pits that day and there wasn't any hay bales or pumpkins to pose next to but we chose our own adventure and it was better than any other day I could have planned. We discovered all the joys there were to be found around that area and it was fun.
All this to say, choose your own adventure this weekend. Don't do what you think you're supposed to do, try something new. You never do know what you might discover.

***
In case you missed it I wrote about the time I became a hockey mom over on Star Tribune this week.
Tomorrow I'll be at the Minnesota Bloggers Conference so if you'll be there too, be sure and say hi!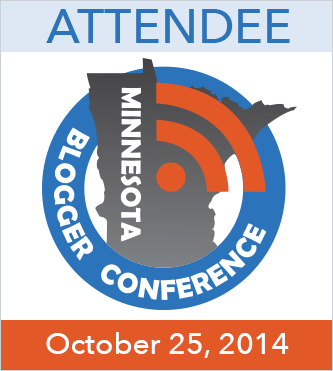 Happy Friday!